Models:2167
From PureBlueJapan Wiki
Denim Shirt 3rd Type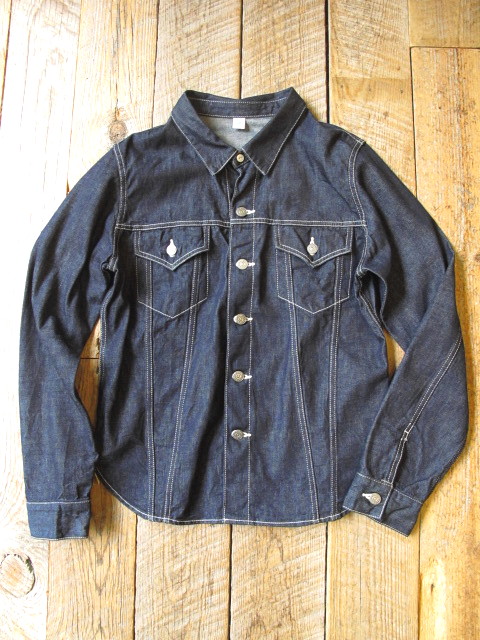 This third type of shirt uses a V-neck shape which is very popular in denim jackets.
It uses selvedge denim and is made using the union special, features usually only seen in authentic jeans.
The waist is nice and sharp, and both sides of the hem use a round cut, typical for shirts. It uses 8 oz light denim, which it easy on your skin and might be suitable to wear under a coat or jacket.
Color : Indigo
Size Chart
| size | center back | shoulder | chest | sleeve |
| --- | --- | --- | --- | --- |
| 1 (S) | 62 | 39 | 99 | 63 |
| 2 (M) | 65.5 | 43 | 109 | 67.5 |
| 3 (L) | 68 | 45 | 115 | 67.7 |
| 4 (XL) | 71 | 48 | 124 | 70 |
unit:cm