Models:2169
From PureBlueJapan Wiki
Indigo Double Gauze Work Shirt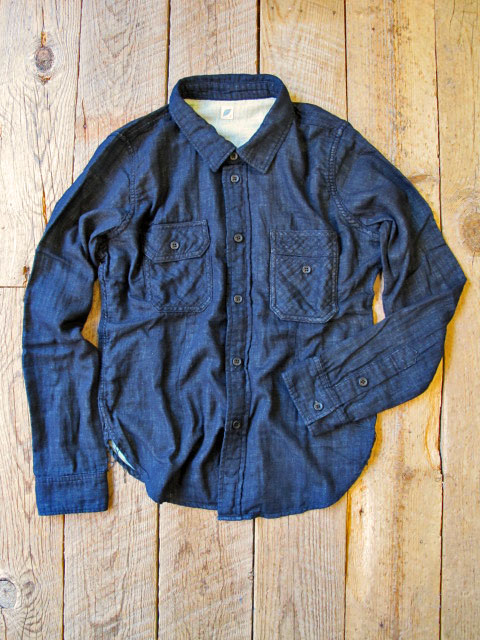 This shirt is an attractive deep indigo color. The soft texture feels great on your skin, meaning you won't want to take it off.
Despite being a work shirt, with all the expected details, it is sharp around the waist and has a refined shape.
Since it's 100% cotton you can wear it all year round.
Color : Plain Indigo
Size Chart
| size | center back | shoulder | chest | sleeve |
| --- | --- | --- | --- | --- |
| 1 (women's/S) | 61.5 | 35 | 88 | 59.5 |
| 2 (men's/M) | 64 | 39 | 104 | 63.5 |
| 3 (men's/L) | 65 | 42 | 107 | 64.7 |
| 4 (men's/XL) | 68.2 | 45 | 114 | 65.5 |
unit : cm