Models:5308
From PureBlueJapan Wiki
Indigo Cut-off Short Sleeve Sweatshirt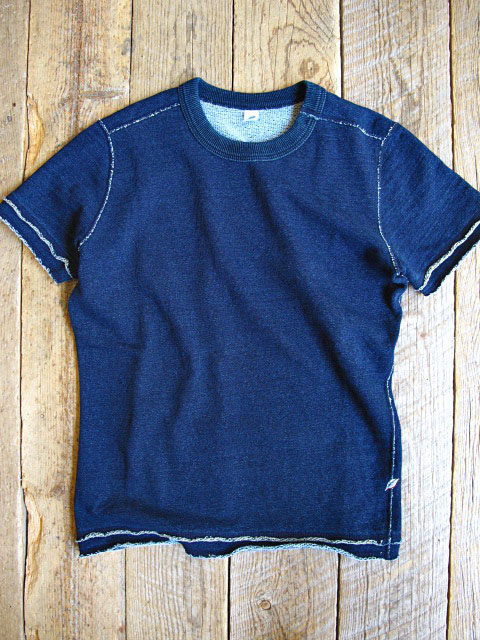 The hem and sleeve openings have a cut-off look in this twist on the regular sweatshirt.
The fleece-lined material feels great on your skin. It uses yarn-dyed indigo threads, which are knitted to produce a wonderful softness.
The originally blended Pure Blue deep indigo color will change with wear to give you unique fading patterns.
Color : Indigo
Size Chart
| size | center back | shoulder | chest | sleeve |
| --- | --- | --- | --- | --- |
| 1(women's/S) | 57.5 | 33. | 95 | 17.5 |
| 2(men's/M) | 58.5 | 38 | 101 | 18.5 |
| 3 (men's/L) | 59 | 40.5 | 107 | 19 |
| 4 (men's/XL) | 61.2 | 43.5 | 112 | 21 |
| 5 (men's/XXL) | 63.5 | 45 | 121 | 22 |
unit:cm