Models:BD-VLS5006
From PureBlueJapan Wiki
Indigo Border V-Neck Long Sleeved T-Shirt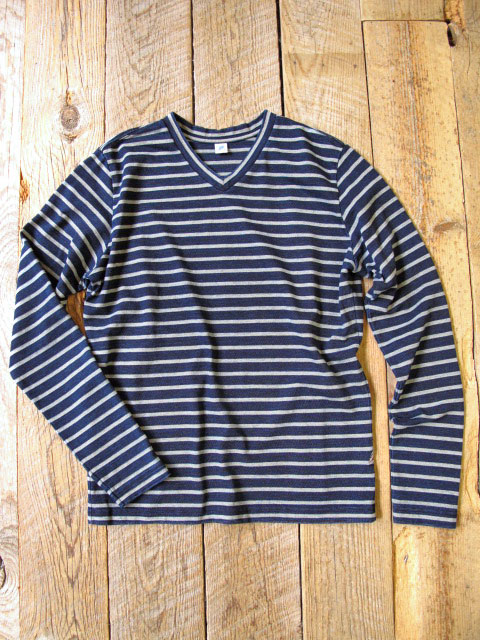 This v-neck, with it's narrow neckline, is popular with men.
It fades with use, giving it further character. You can expect it to last a long time, during which you can watch the change in the indigo color.
The material in the border print is slightly thicker compared to the plain version.
Color : Indigo border print
Size Chart
size
center back
shoulder
chest
sleeve
1(women's/S)
56.5
36
94
60.5
2(men's/M)
59.8
40
104
64.5
3 (men's/L)
60
43
109
62
4 (men's/XL)
63
45.5
117
64.2
5 (men's/XXL)
66.7
48.5
122
65
unit:cm