Models:LS5006
From PureBlueJapan Wiki
Indigo Crew-neck Long Sleeved T-Shirt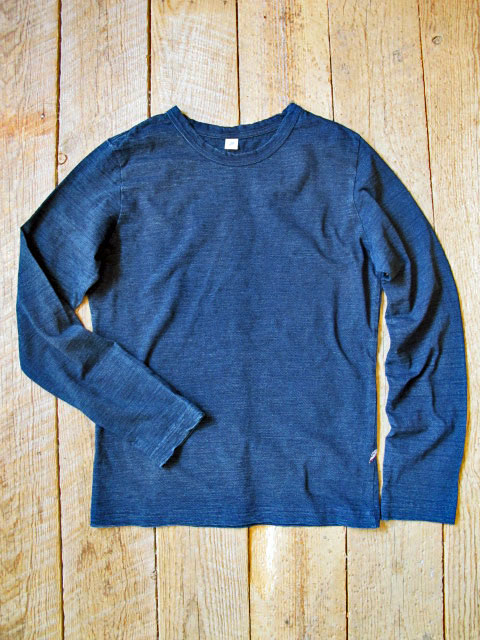 This is a simple long-sleeved t-shirt.
The material is made from thread which is rope-dyed in the same way as denim. The pre-dyed thread is then sewn to make the material. It fades with use, giving it further character.
As you can see, it has is a clean, slim shape.
Color : Plain Indigo
Size Chart
Size
center back
shoulder
chest
sleeve
1(women's/S)
56
37
100
62
2(men's/M)
59
40
106
62.3
3 (men's/L)
63
44
113
64.5
4 (men's/XL)
63.7
45
121
66.3
5 (men's/XXL)
67
49
126
66.3
unit:cm