Models:SS5006
From PureBlueJapan Wiki
Indigo Plain T-shirt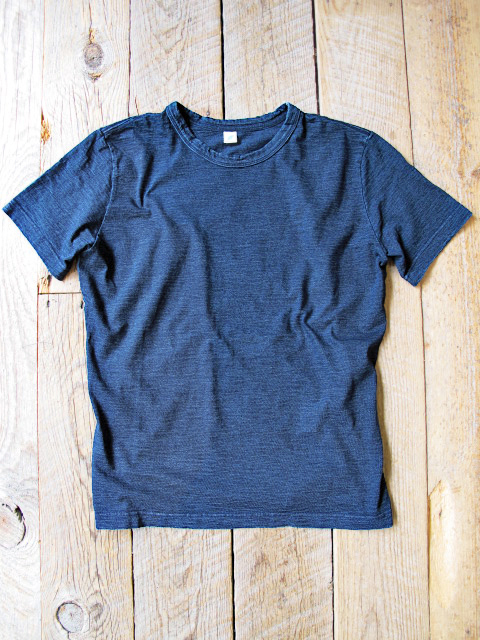 This indigo colored cutsew is highly recommended by everyone at Pure Blue Japan.
It uses yarn-dyed material, which is dyed at thread level and then knitted together. Watching the color change over time you will see different sides to this t-shirt.
It is made from Pure Blue's own specialized fabric with its deep indigo color and uneven feeling.
Color : Indigo
Size Chart
| size | center back | shoulder | chest | sleeve |
| --- | --- | --- | --- | --- |
| 1 (women's/S) | 56.3 | 34 | 90 | 15.2 |
| 2(men's/M) | 62 | 41 | 107 | 21 |
| 3 (men's/L) | 62.8 | 42.5 | 113 | 21.3 |
| 4 (men's/XL) | 65.6 | 46.3 | 120.6 | 21.5 |
| 5 (Men's/XXL) | 70.5 | 51.5 | 126 | 22.5 |
unit:cm