Models:VS5006
From PureBlueJapan Wiki
Indigo Plain V-neck T-shirt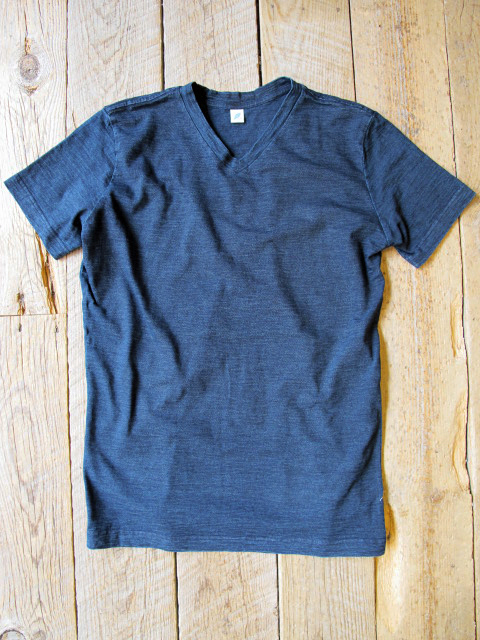 A variation on Pure Blue's standard yarn-dyed indigo cutsew, which now comes in a v-neck.
The neckline is finished beautifully, giving a mature impression which is not too narrow or wide.
The characteristic rough, uneven fabric is dyed the original Pure Blue blend of deep indigo. You can expect some interesting fading of the indigo color with repeated wear and washing.
Color : Indigo
Size Chart
| size | center back | shoulder | chest | sleeve |
| --- | --- | --- | --- | --- |
| 1(women's/S) | 58 | 36.5 | 97 | 16.2 |
| 2(men's/M) | 60.5 | 40.8 | 108 | 21 |
| 3 (men's/L) | 62 | 44 | 114 | 21.3 |
| 4 (men's/XL) | 65.2 | 46.5 | 119 | 21.2 |
| 5 (Men's/XXL) | 68.5 | 51 | 130 | 22 |
unit:cm